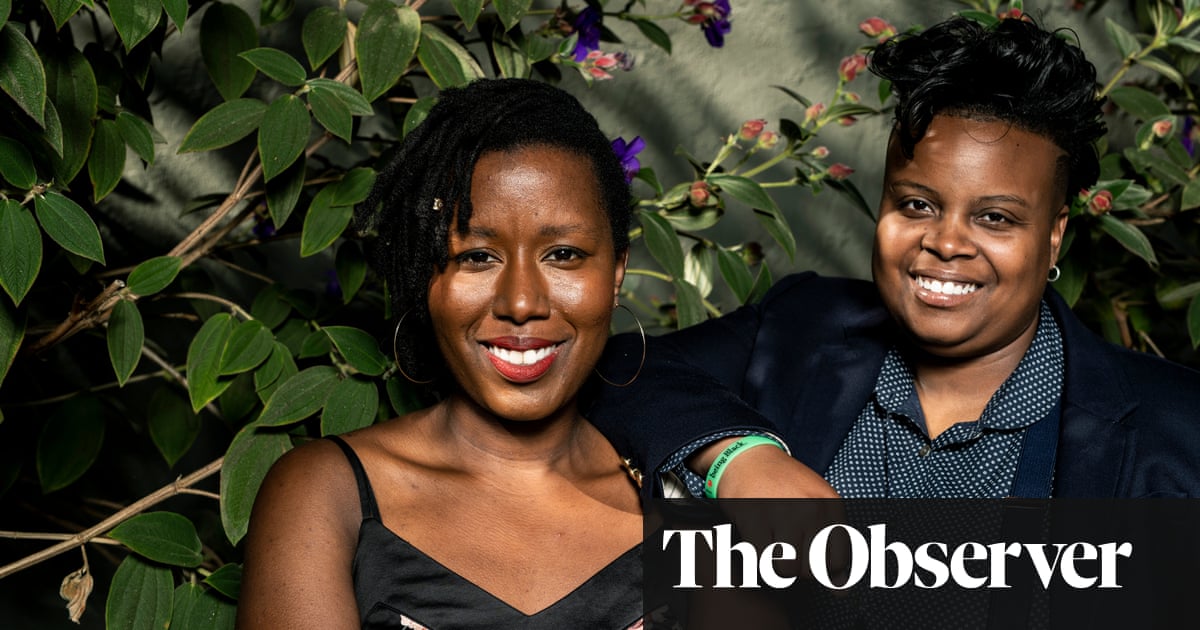 As weed's legal status loosens across the US, the way cannabis is being marketed, sold and celebrated is evolving. An industry that has been dominated by men is finding a female voice in consumers and new business owners. Search #womenofweed on Instagram and you'll find a female chef drizzling cannabis oil on to a soup, and a woman relaxing in a rose-petalled bath with a spliff in hand. These are women who are celebrating cannabis as an important part of their lifestyles – an aid to their health, as much as their creativity.
The legality of using cannabis differs from state to state (and within states) in the US. In California, you're able to possess an ounce if you're aged 21 or over. In Indiana, possessing any amount could land you up to 180 days in jail. (In the UK, being caught with cannabis in small doses comes with a fine or warning, but production and supply can lead to a prison sentence.)
Still, new business opportunities are emerging. There are now yoga retreats, workouts, day spas, parties, conferences – all for women who like weed. One female artist is making gold-trimmed porcelain hash pipes that look more sculptural than functional. Whoopi Goldberg has started a line of cannabis products, including body balms and bath soaks, that help with PMT.
As the weed market continues to grow, women are shifting perceptions of the drug and its users. Stoner stereotypes are being knocked back and women are talking openly about the place weed has in their lives. Ideas of community and equitable access to the industry are held as highly as enjoyment of the leaf. And aesthetic representations are being made through a female lens.
In Portland, Oregon, a city in one of the nine states to legalise recreational marijuana, Anja Charbonneau recently launched Broccoli (a slang term for the drug). Broccoli looks like a design publication and calls itself "a magazine created by and for women who love cannabis". The cover of the first issue featured weed ikebana, where a stylist crafted cannabis leaves according to the rules of the ancient Japanese art of flower arranging. Inside issue two, Donisha Prendergast, granddaughter of Bob and Rita Marley, speaks about her grandparents' legacy. And there's a photo story set in an imaginary cannabis dispensary for cats. Since Broccoli's inception, other design-focused cannabis magazines have appeared.
The idea for Broccoli came from cannabis dispensaries and seeing the little stacks of free magazines. "I noticed they were all for men, by men," Charbonneau explains. Last summer she decided to test her idea of creating a weed magazine for women. She began by speaking to other women who enjoyed cannabis, as well as women in the industry, asking if they'd be interested in a magazine aimed at them. "I almost didn't have to ask," she says. "As I was explaining what I wanted to do, I was met with this resounding, 'Yes! Please do that, we want it.'" She got together a couple of ex-colleagues from the slow-living lifestyle magazine Kinfolk: a writer she knew and an editor she'd admired online. "Because cannabis is so new as a legal industry, it feels like there's this opportunity to make women's voices heard while it's being built – and that's pretty much never, ever happened with any other industry."
Andrea Drummond's path into the cannabis industry was rocky. Despite her religious upbringing, she tried cannabis aged 12 or 13, but the experience made her uncomfortable and after getting into a fight with a friend, she ended up doing community service. 'That made me think that if you smoke marijuana, you end up in jail," she says.
For the bulk of her adult life, Drummond worked largely in roles advising kids to say no to drugs. But when she moved to California in her mid-30s, she looked at people around her and came to the conclusion that cannabis wasn't the gateway drug it had been touted as. "I worked for a successful attorney who was an avid user and I became more open-minded."
After obtaining a medical licence, they were able to serve anyone who held a California State Medical Marijuana ID Card, which weren't difficult to acquire, but "It wasn't received well," says Drummond. "People were afraid and I was begging them to come for dinner at ridiculously low prices, like $30 a head for five courses." But Drummond kept at it, starting a side business in cannabis education to help people understand the plant better. For a while she was homeless and slept in her car. Then, one day, while working on the business from a Starbucks, she received a call from Netflix. They wanted her to cook for a documentary series called Chelsea Does, where host Chelsea Handler would be doing drugs. The exposure led to a flood of enquiries.
In Oakland, California, Amber Senter focuses daily on getting other women into the cannabis industry. Her own introduction to weed came via pain relief. As an adult, Senter was diagnosed with lupus, and credits smoking with alleviating sore joints and digestive issues. Her medical condition led her to research the plant extensively and gave her a career in the industry.
"The biggest barrier to the cannabis industry is funding," says Senter. "And all the people who know each other with money are white guys. We're teaching women of colour how to raise money and how to be good negotiators. The women we work with are equipped with the skills to run businesses – they just don't have the resources or the pathways to money."
Ultimately, Supernova wants money made from the industry pumped back into the communities it's affected. "We don't just want people in the community becoming owners – we also want to see the money reinvested in social programmes and education," says Senter. "The plant can be used to heal our communities," she says, "even though it's been used to destroy them."
Harlee Case started smoking behind her "super-religious, strait-laced" parents' backs when she was 17. She had grown up around cannabis without knowing it. Her small hometown of Central Point in southern Oregon is surrounded by land and perfect cannabis-growing conditions. "Now I understand why everyone had these big farms in their back yards," says the 26-year-old, "and why people always had cash."